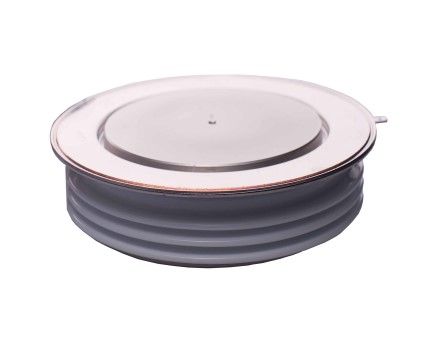 Dynex Pulse Power Thyristors
Dynex Semiconductor produces a small range of thyristors for very fast turn-on based on its GTO structures. To support our customers, we design and produce the complete switch assemblies, including semiconductor devices, driving units, clamping, cooling, and testing.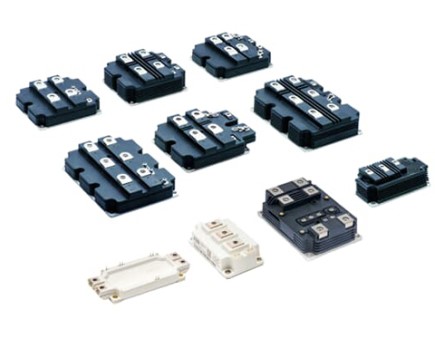 ABB IGBT and diode modules with SPT and SPT+ chips
ABB's IGBT power modules are available from 1700 to 6500 volt as single IGBT, dual / phase-leg IGBT, chopper and dual diode modules. The high-power HiPak IGBT modules feature low losses combined with soft-switching performance and record-breaking Safe Operating Area (SOA). The newly introduced 62Pak fast switching medium-power IGBT modules feature lowest switching losses, full 175 °C operation with full square SOA and standard package allowing drop-in replacement.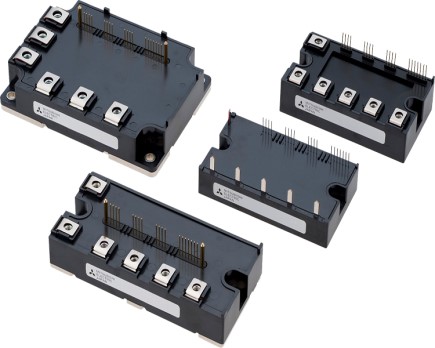 Mitsubishi Electric's Intelligent Power Modules
IPM's (Intelligent Power Modules) are high-performance module that mounts a dedicated drive circuit for drawing greater performance from an IGBT chip, and it provides a custom IC for executing self-protection functions (short circuit, supply under voltage, and over temperature).