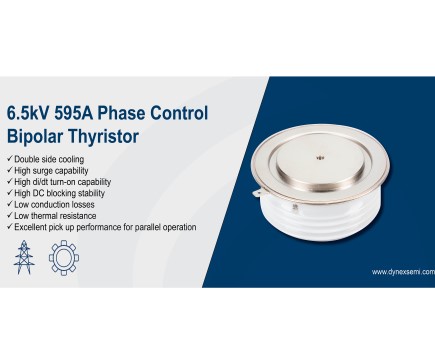 Dynex 6.5kV 595A Phase Control Bipolar Thyristor
The DCR590G65 Phase Control Thyristor is one of our most efficient and dependable high-power Bipolar devices. The device is designed with high surge current capabilities and manufactured in our G outline package. In addition, the device has a chip junction temperature that works reliably within an operating range from -40°C to a maximum of 125°C. The device's characteristics are well suited for use in the soft starter applications with electric motors. Operating at line frequencies where switching losses are small, the low conduction losses of DCR590G65 enables increased system efficiency. This product offers a number of benefits for end-user applications inclusive of; reduced system cost, improved thermal characteristics, maximized system efficiency and reliable operation in variable environments.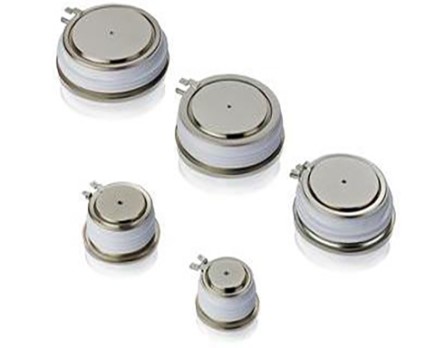 ABB Asymmetric Gate Turn-off Thyristors (GTO)
Asymmetric GTOs are divided in two categories: Buffer layer and Standard. Buffer layer GTOs have exceptionally low on-state and dynamic losses. Fine pattern types (5SGF) are optimized for fast switching and transparent emitter (5SGT) for low on-state losses. The Standard GTOs have excellent trade-off between on-state and switching losses.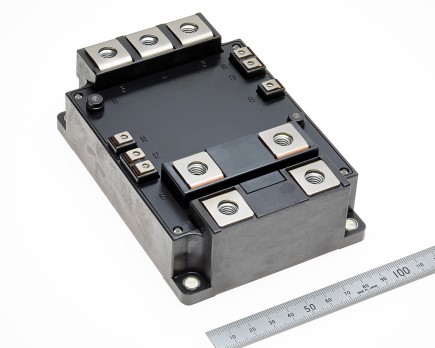 Mitsubishi Launches LV100-type IGBT Module
Mitsubishi Electric Corporation announced the launch of its LV100-type T-series insulated-gate bipolar transistor (IGBT) module for industrial uses. The LV100 package, which achieves high versatility and high current density, has been used widely in railway and electric power applications and now has been adapted for industrial uses. It is expected to help reduce the size and power loss of power converters, specifically inverters used for renewable energy applications such as photovoltaic and wind-power generation, and also high-capacity motor drives.