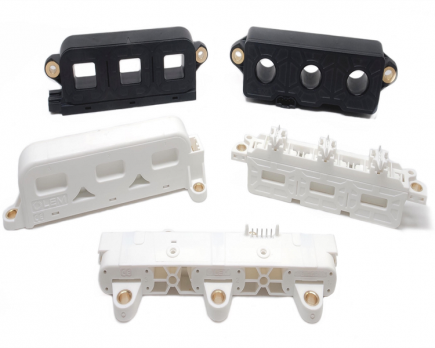 LEM's HAH3DR SERIES
High performance three phase current sensor +/-1500A. Suitable for high power motor control and inverter applications, with high integration.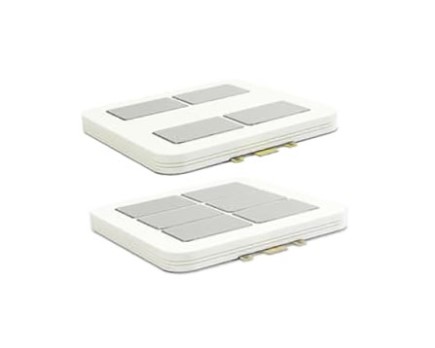 ABB Press-pack IGBT and Diode Modules
StakPak is a family of high power insulated gate bipolar transistor (IGBT) press-packs and diodes in an advanced modular housing that guarantees uniform chip pressure in multiple-device stacks.Although the most common package for IGBTs is the isolated module, for applications requiring series connection, press-packs are preferred because of the ease with which they can be connected electrically and mechanically in series and because of their inherent ability to conduct in the shorted state – an essential feature where redundancy is required. Since IGBTs feature multiple parallel chips, there is a challenge - with conventional press-packs - in assuring uniform pressure on all chips. ABB has solved this problem with a patented spring technology.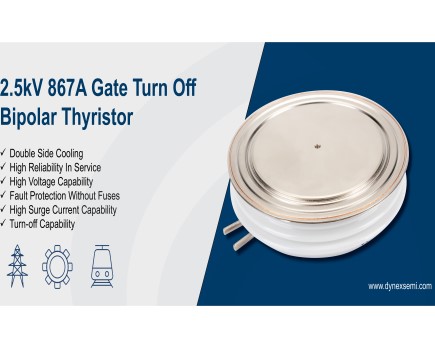 Dynex 2.5kV 867A Gate Turn Off Bipolar Thyristor
The 867A GTO Thyristor, DG646BH25 is among our highest performing and reliable traditional bipolar devices. The device is designed with high voltage and high surge current capabilities, manufactured in our H outline package. This robust device has been a part of Dynex's long-standing GTO history that are designed to provide both high quality and reliable parts for the maintenance market that exists due to long service life of traction equipment. The DG646BH25 has a turn-off capability that contributes to the reduction in equipment size and weight in addition to, low noise emission to reduce acoustic cladding necessary for environmental requirements. This device has an inherent fast turn-on however, is primarily designed to turn off high current making it useful in PWM and chopper circuits. End user applications can benefit from reduced system cost, improved thermal characteristics, maximized system efficiency and reliable operation in severe environments.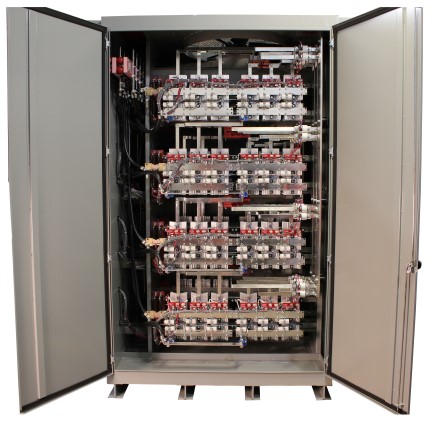 Darrah Custom Power Supplies
This unit contains 8 individual 12 pulse 700 amp 150 volt DC rectifier assemblies. Fed by a single 900 KVA transformer, these 8 rectifiers are all individually controlled for supplying power to 8 separate sodium hypochlorite generating stations. These produce liquid chlorine bleach and liquid swimming pool chlorine in large bulk quantities.