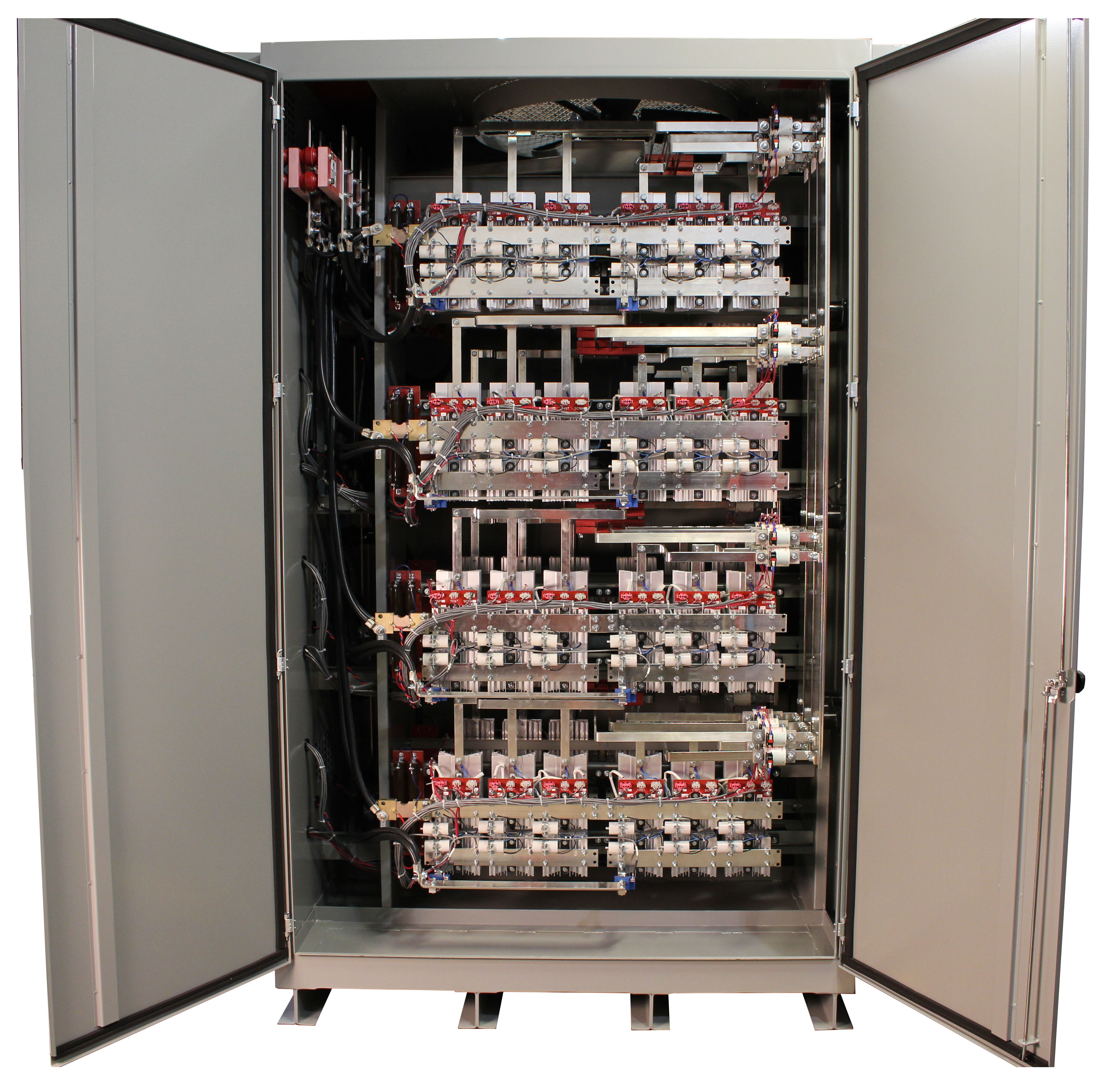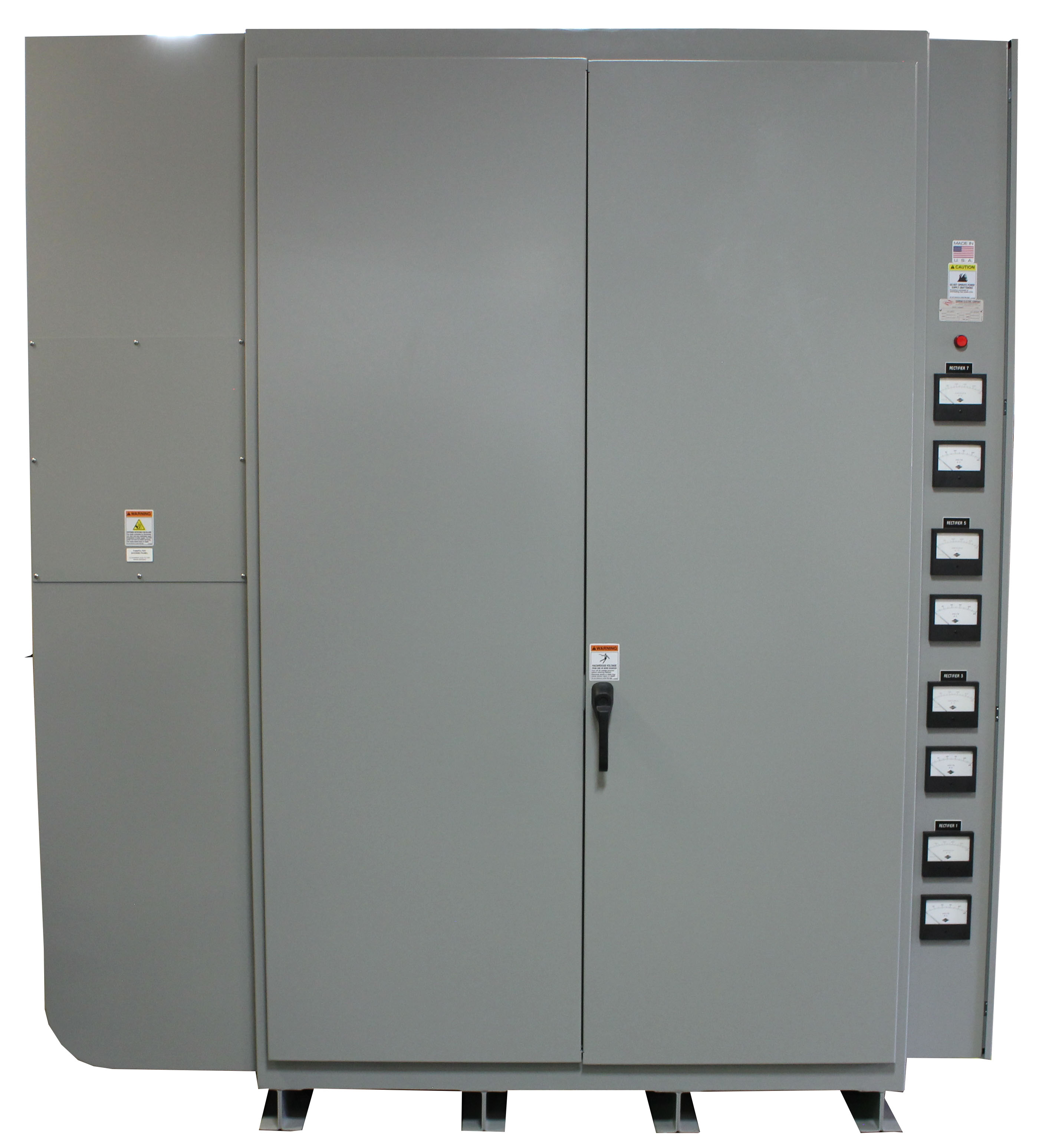 This unit contains 8 individual 12 pulse 700 amp 150 volt DC rectifier assemblies.
Fed by a single 900 KVA transformer, these 8 rectifiers are all individually controlled for supplying power to 8 separate sodium hypochlorite generating stations.
These produce liquid chlorine bleach and liquid swimming pool chlorine in large bulk quantities.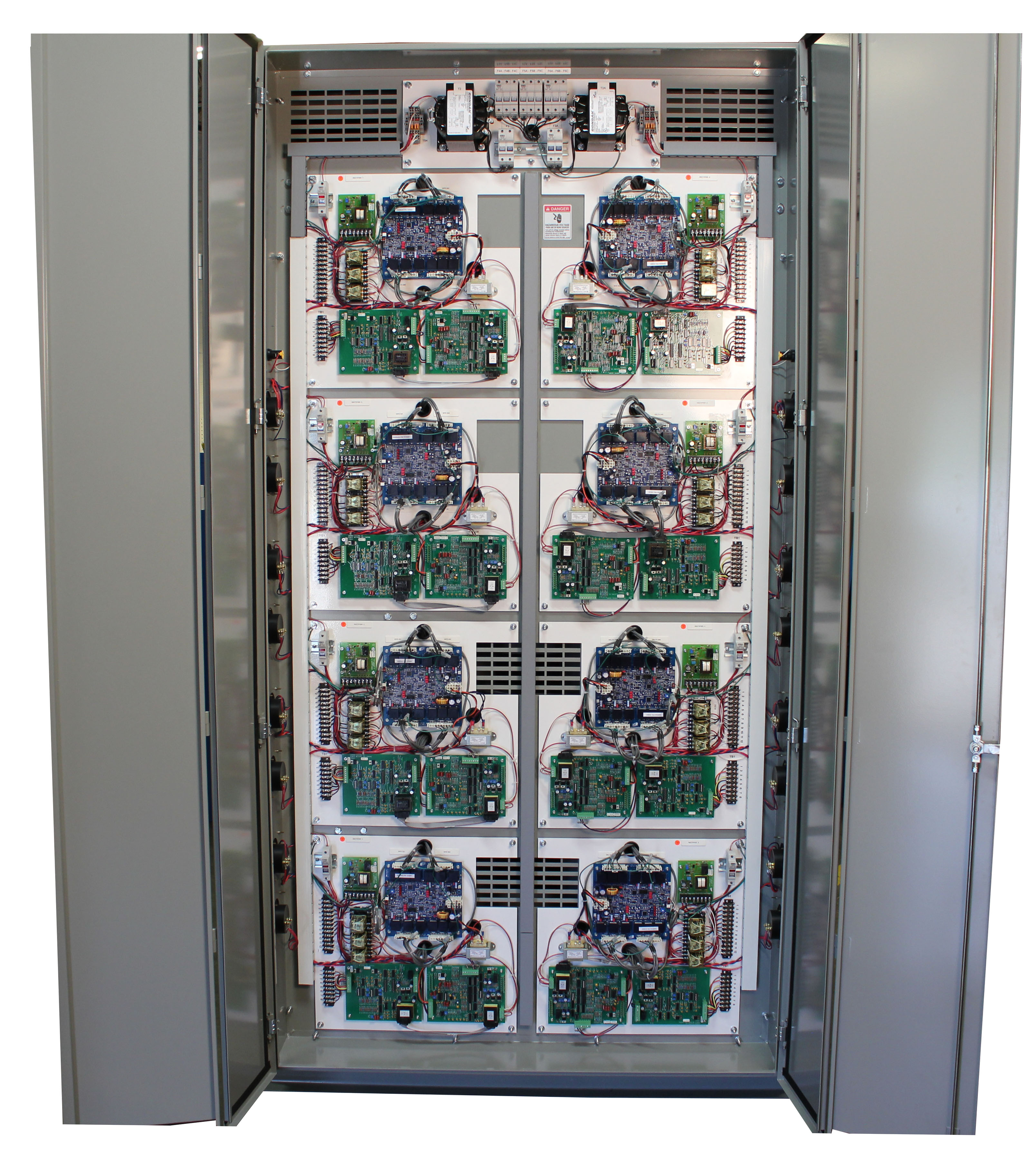 Discover the industrial D.C. power supply that is right for you from Darrah Electric Company. Darrah Electric manufactures a full range of high current D.C. power supplies for use in the metal finishing, laboratory, and industrial markets.
Darrah power supplies are available with either Air or Water cooling in D.C. output ratings to 50,000 Amps, up to 1,000 Volts D.C. All standard input line voltages and frequencies for your new industrial D.C. power supply are available.
Every Darrah high current D.C. power supply is engineered to meet specific customer needs and specifications.  
Contact us to see how we can help you at 216-631-0912.