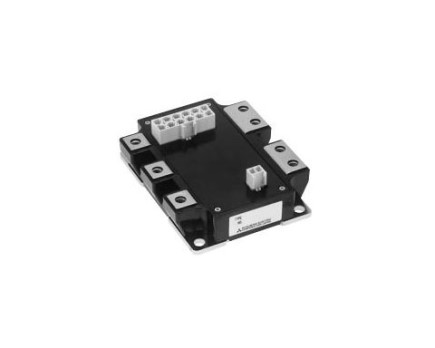 Mitsubishi Electric MOSFET
MOSFET (Metal Oxide Semiconductor Field Effect Transistor) has a proven record of providing low current and low withstanding voltage in power devices that require high-speed switching, voltage driving and low loss. The use of a trench gate structure, enabled by submicron technology, radically reduces the low on-resistance (the resistance value in the region where the drain current flows between the drain and the source) compared to a planar structure.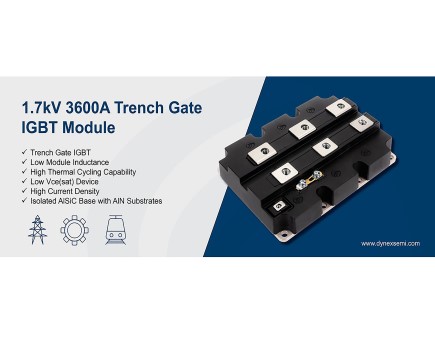 Dynex 1.7kV 3600A Single IGBT Module
The single switch 3600A IGBT module, DIM3600ESM17-PT500 is the latest addition to the Dynex 1.7kV IGBT range. The module is designed with Trench gate Generation 5 chip technology and designed in our latest E2 package. The highly efficient device has a wide reverse bias safe operating area (RBSOA) plus 10μs short circuit withstand. In addition, the module has a chip junction temperature that works reliably within an operating range from -40°C to a maximum of 150°C. This device is highly efficient and optimized for applications such as; traction drives, power supply, high voltage converters, motor controllers and choppers requiring high thermal cycling capability. The DIM3600ESM17-PT500 incorporates an electrically isolated base plate and low inductance construction, enabling circuit designers to optimize circuit layouts and utilize grounded heat sinks for safety.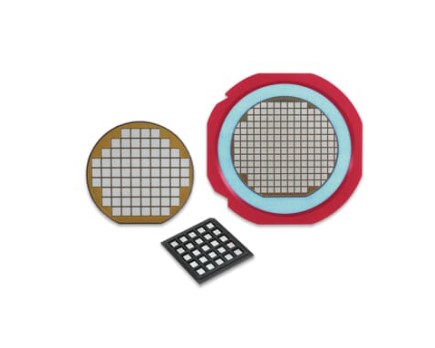 Insulated-gate bipolar transistors and diode dies
Hitachi ABB Power Grids' SPT (Soft Punch Through) chipsets and its improved versions with lower losses (SPT+ and SPT++) are available at 1200 and 1700 volt. They feature highest output power per rated ampere due to a moderate chip shrinkage and thus larger die area. Typical applications for 1200 volt are power converters for industrial drives, solar energy, battery backup systems (UPS) and electrical vehicles. Applications for 1700 volt include industrial power conversion & drives, wind turbines and traction. The newly introduced 1700 V SPT++ chipset is the world's first 1700 V chipset that offers an operative junction temperature of up to 175 °C. This allows the module designer to increase the power density of power modules considerably.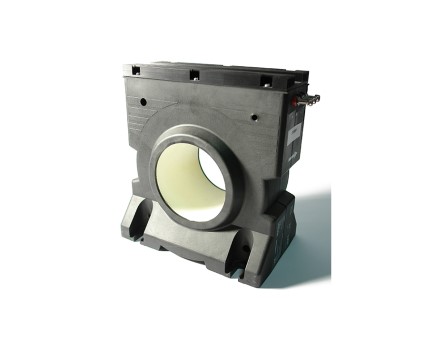 LT 4000-S
Closed Loop Hall effect. DC, AC pulse currents' measurements of 4000 ARMS nominal with galvanic isolation. To be panel mounted. Aperture 102 mm diameter for the primary conductor crossing. Excellent accuracy, good response time, Current output, -25°C to + 70°C. Dual supply +/- 24 V.