Industrial D.C. Power Supply
Find the Best D.C. Power Supply for Your Needs
If you're searching for an excellent D.C. power supply, Darrah's products are some of the best around. They're available with either air or water cooling options in D.C. output ratings up to 50,000 Amps and as much as 1,000 Volts D.C. We offer all standard input line voltages and frequencies for industrial D.C. power supplies. Every Darrah Electric Company high-current D.C. power supply is engineered to meet specific customer needs and specifications.
Popular Industrial D.C. Power Supply Output Control Types
All industrial D.C. power supplies sold at Darrah Electric Company provide some specific variation of output control type. These include the following:
SCR Controlled Plating Rectifiers
Non-Regulated and Regulated D.C. Power Supply Current and Voltage
PLC Interface Controls for Customer Systems
Tap Switch or Stepped Selection
---
About D.C. Power Supplies
No matter what type of D.C. power supplies you're looking for, you should know as much as you can about them so that you can pick out the best item for your needs. Unlike an A.C. (alternating current) power supply, a D.C power supply provides direct current. These power supplies can benefit lab equipment such as meters or instruments that detect ground fault.
If you need a refresher on any D.C. power supply, you can browse our D.C. Power Supplies Resource Center to learn everything you need to know about this valuable equipment. And, if you have any other questions or you need to troubleshoot D.C. power supplies, contact us today and we'll be happy to assist you.
D.C. Power Supplies Offer the Following Features:
Timers
Ramp controls
Ripple filtering
Ampere time meters
We Offer the Following D.C. Power Supplies and Accessories:
All D.C. Power Supply Products Are Optimized for Performance
What makes Darrah's D.C. power supply selection so great is that all models are designed for continuous operation even when located in harsh or corrosive atmospheres. Design considerations were given to duty cycle, size, control and environment. You can trust each product to deliver the utmost performance that lasts for years.
If you're ready to purchase a high-current or regulated D.C. power supply, you won't find a better collection than what's available at Darrah Electric Company. Check out our D.C. power supplies, semiconductors, assemblies and other innovative products, or call us at 216-631-0912 today.
RELATED D.C. POWER SUPPLY ARTICLES & RESOURCES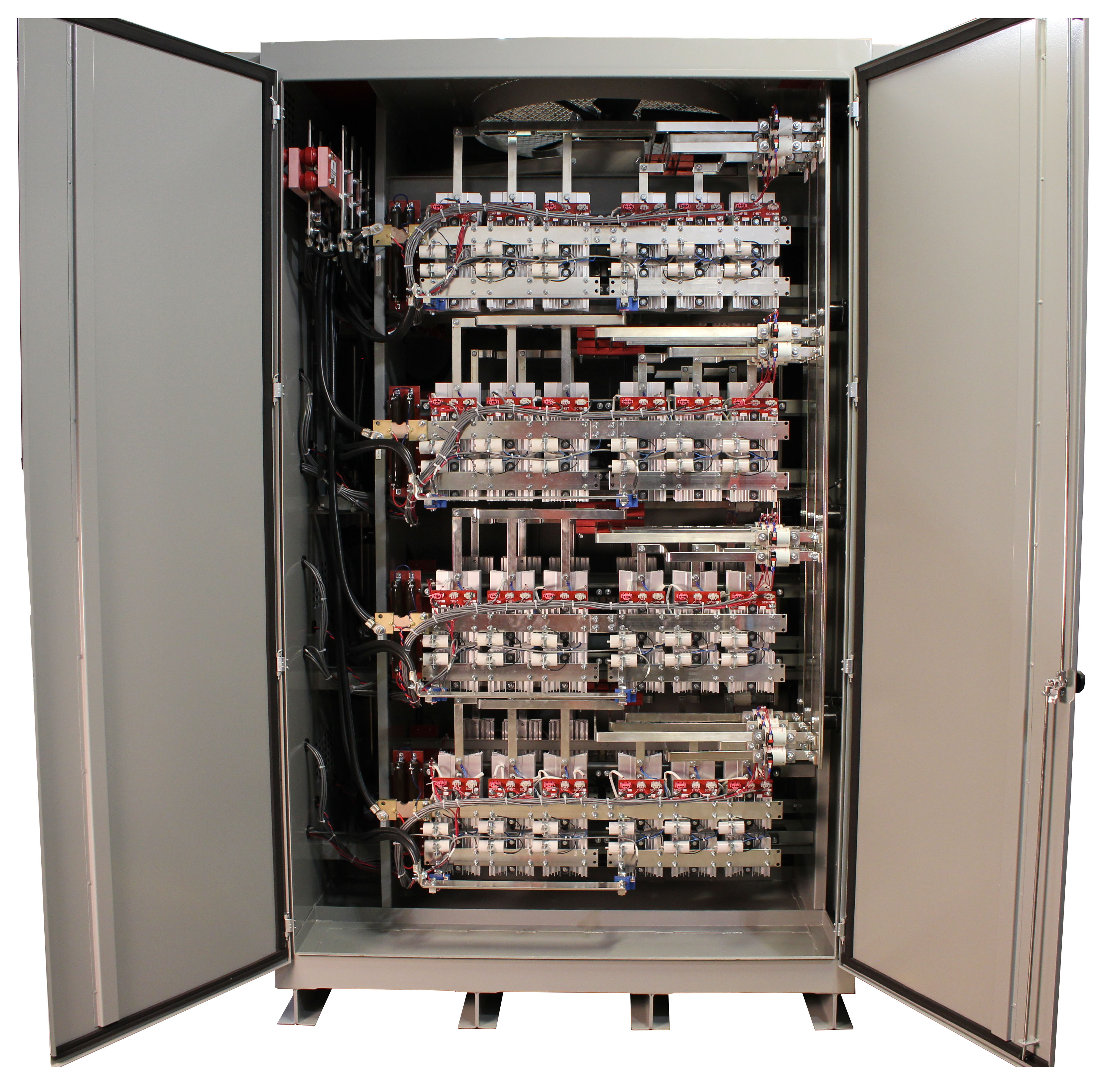 Darrah Custom Power Supplies
This unit contains 8 individual 12 pulse 700 amp 150 volt DC rectifier assemblies. Fed by a single 900 KVA transformer, these 8 rectifiers are all individually controlled for supplying power to 8 separate sodium hypochlorite generating stations. These produce liquid chlorine bleach and liquid swimming pool chlorine in large bulk quantities.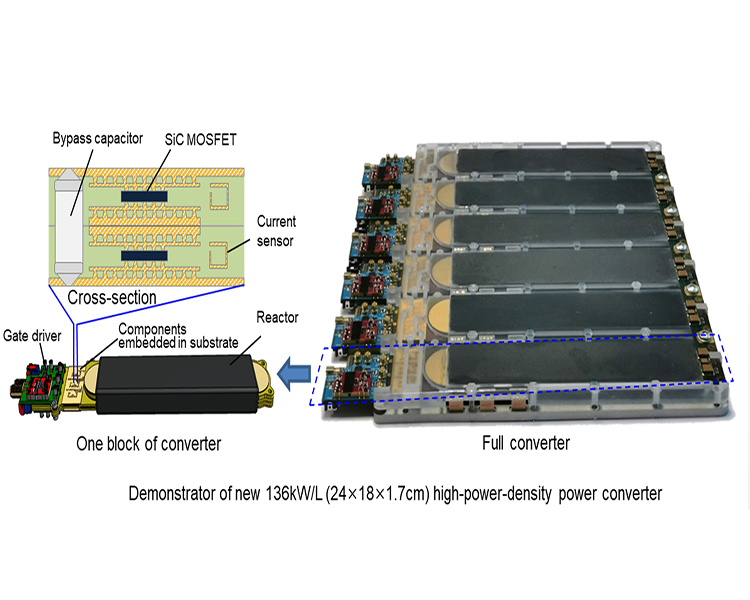 Mitsubishi Develops High-Power-Density Converters
Mitsubishi Electric Develops Technology for High-power-density Converters with Embedded Components.Mitsubishi Electric Corporation announced today that it has developed a new technology to integrate power devices, passives, sensors and other embedded components in the same substrate, which the company deployed in a 100kW (continuous) bidirectional DC-DC converter to achieve what is believed to be the world's most power-dense* power converter, rated at 136kW/L, or eight times more power dense than conventional converters. The new technology is expected to contribute to the downsizing of power electronics equipment.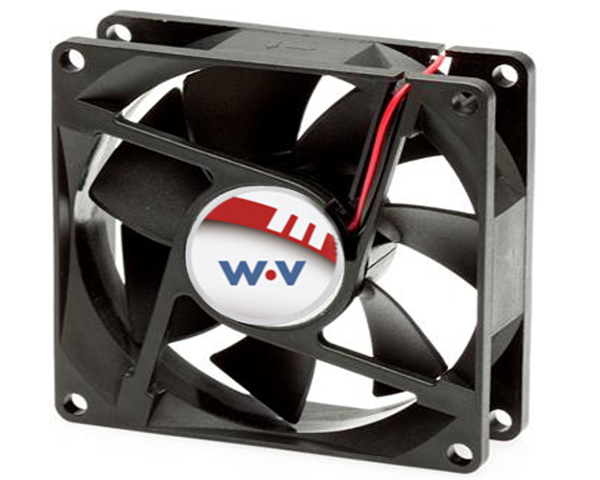 Wakefield-Vette Adds DC Fans to Product Line
Wakefield-Vette produces a line of DC axial fans used on fan heat sinks which are generally used on heatsinks to support BGAs, VGAs and CPU coolers or as chassis fans. The fans range in size from 30x10mm to 120x38mm with the most common sizes in between. The fans are available in 12 volt as the most common, but other voltages (5, 24 and 48) are possible upon request. The standard configurations include 2 wire, 3 wire (tach) or 4 wire (PWM) and can be customized to support any range of connectors.