Darrah Electric is now on Octopart.com
Octopart.com is a search engine for electronic and industrial products headquartered in New York, NY. It aggregates parts from distributors and manufacturers online, making them easy to search for and purchase.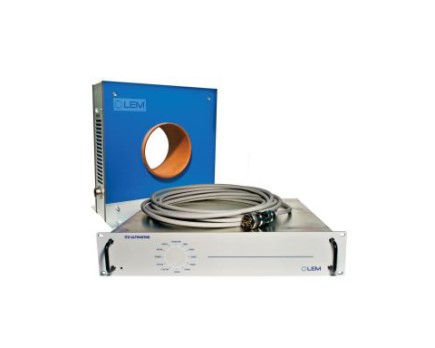 Now stocking LEM's ITZ
Rack mounted (fix gain or programmable) current transducers. Made for ultra-high accuracy. 14 models. DC, AC pulse currents' measurements from 40 to 24000 ADC nominal with galvanic isolation. Outstanding linearity, from 1 to 10 ppm. Extraordinary resolution. Initial offset: < 2 ppm. Very low offset drift: from 0.1 to 0.6 ppm/K. Overall accuracy @ Ipn @ +25°C: between < +/- 3 ppm and < 12 ppm. Wide frequency bandwidth from DC up to 500 kHz (+/- 3 dB). Closed-Loop Fluxgate technology. Electrostatic shield between primary and secondary in the heads. Power supply 100-240 VAC, 50-60 Hz. Products made up of one measuring head in a side and one separated electronic in the other side connected together via a cable. Operating temperature range from +10 to +40°C for the electronics and from 0 to +55°C for the measuring heads. D-Sub 15 female connector used for the analogue output. D-Sub 9 male connector used for the status output. Really quick response time (from <1 µs to <2 µs). 600 A and 2000 A models are programmable in the needed range thanks to some programming plugs to add on the measuring heads. 5 measuring heads are available according to the current to measure and to the aperture needed for the primary conductor (from 25.4 mm up to 150.3 mm diameter).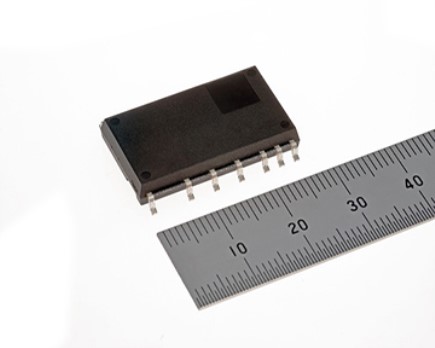 Mitsubishi's MISOP Surface-mount Package IPM
Mitsubishi Electric Corporation launches MISOPTM (Mitsubishi Electric Intelligent Small Outline Power Module) surface-mount package intelligent power module (IPM) that will facilitate the implementation of low cost inverter systems, thanks to its compact and easily soldered package design. Introducing a well-arranged pin layout, integrated driver ICs and protection circuits, the new MISOP is expected to lead to inverter systems with smaller and simpler designed printed circuit board (PCB). In addition, PCB mounting using reflow soldering will allow easier and lower-cost assembly compared to products requiring through-hole mounting.
Custom Heat Sink Assemblies
Custom Heat Sink Assemblies As a manufacturer of DC Power Supplies and a distributor of heat sinks, power semiconductors and clamps, Darrah Electric engineering is able to offer a complete line of air and water cooled heat sink assemblies. Find a standard or custom heat sink assembly in our full line for all common circuit configurations, including Diode/Rectifier, Thyristor/SCR, and IGBT circuits. Our experience with our product lines and the products we distribute allow us to offer practical and economical solutions to our customers so you can find the perfect heat sink assembly for your specific needs. Darrah engineering provides full 3D assembly drawings along with thermal calculations with our quotations. All heat sink assemblies are 100% tested prior to shipping. Full load testing with thermal data capture is available upon request for prototype or production products.