Darrah's Reconditioned 10k Amp DC Power supply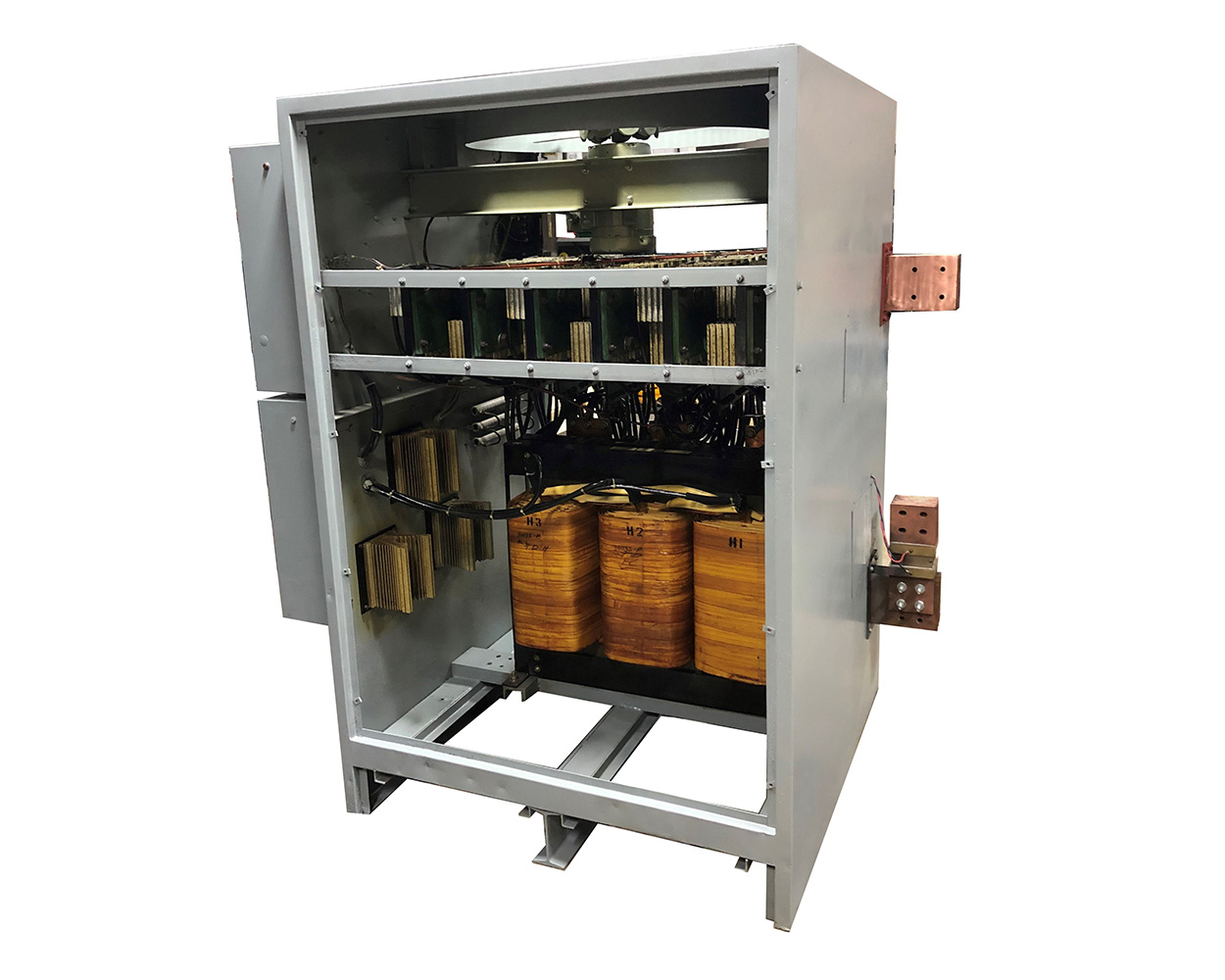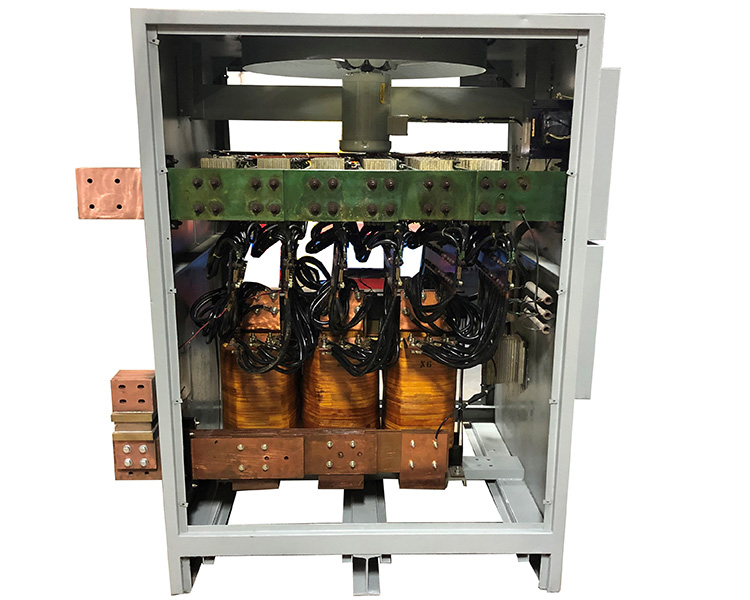 DC Output: 0-12 Volts 10,000 Amps
AC Input: 480 Volts Three Phase 60 Hertz
Solid State Remote Controlled
Forced Air Cooled
Enclosure Size: 72" H x 48" W x 48" D
6 Month Warranty
Ref. S/O: 2011-002 
Darrah's rebuilding includes
- Power transformers are electrically tested, cleaned and varnished insulated.
- SCR firing and regulator circuit boards are digitally controlled with operational pilot lights and high quality quick disconnects.
- All control wiring is replaced with new up to date safety and protection circuits are added for dependability.
- Enclosures, bus bars and heatsinks are inspected, repaired and sandblasted.
- Cabinets are repainted with a corrosive resistant chemical primer and top coated with a polane paint, color of your choice.
Reliability
Circuit boards, protection and safety circuits are centrally located in attached control enclosure. Sensitive printed circuit boards relays and overload protection devices are removed from the air stream.
Control circuits are fused and stepped down to 115 Volts for safety.
Each Darrah reconditioned rectifier is fully loaded and functionally tested at nameplate rating prior to shipping. Wiring Diagrams and an accurate list of components and instructions are included with each unit.
Click here to see our Rebuilt DC Power Supplies inventory or contact us to have your Power supply rebuilt at (216) 631-0912.