Rebuilt DC Power Supplies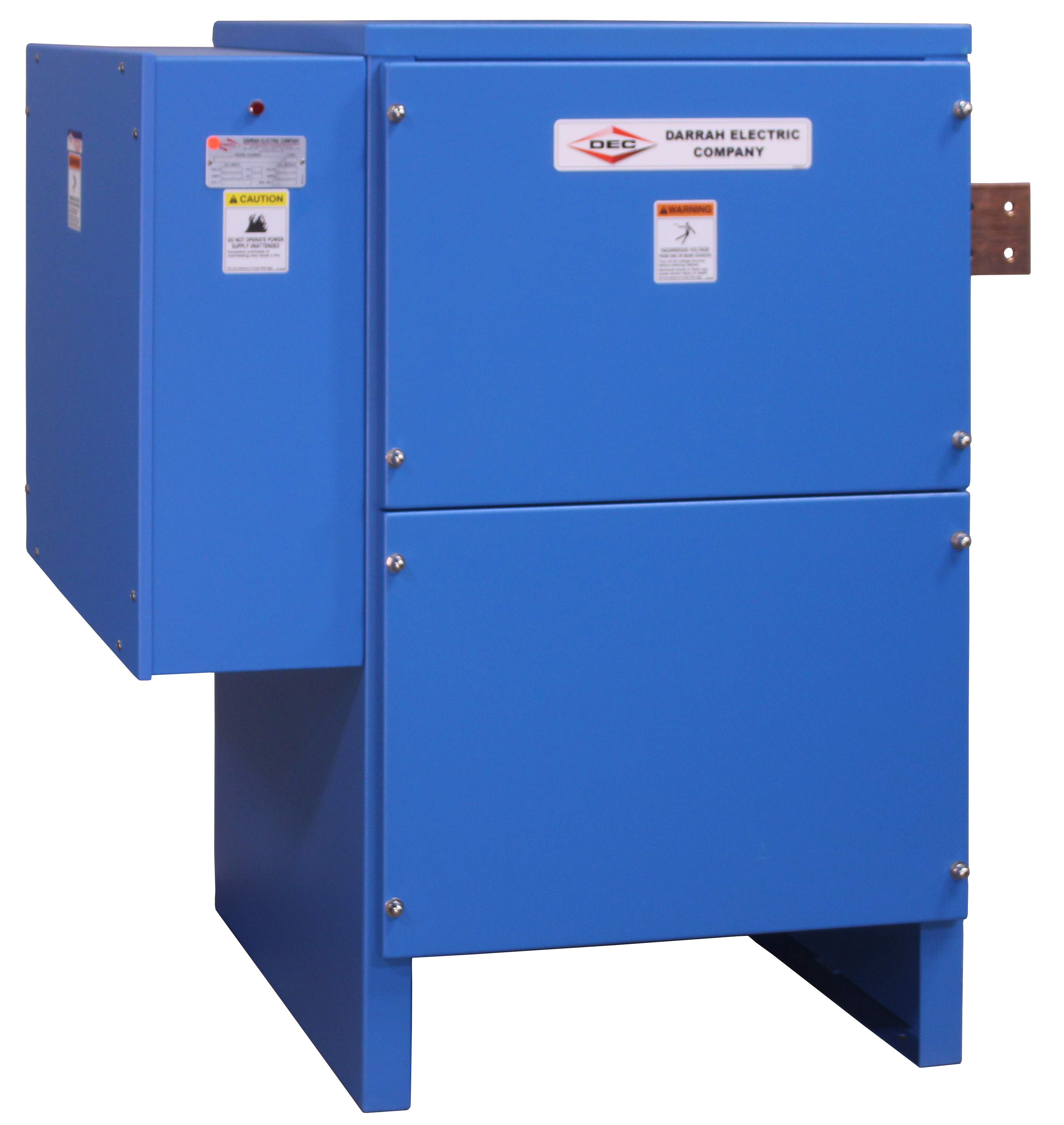 DESCRIPTION
 Rectifier is completely torn down and the cabinet, heat sinks and copper bus sent out for sandblasting.  The power transformer is steam cleaned, varnish-dipped (twice), oven-bake dried and insul-sprayed.  Cabinet is repainted with a corrosion resistant chromate primer and top-coated with a polane paint.
 Rectifier is reassembled using new and some good used control components.  All new electronic circuit boards are installed in a sealed side enclosure.  Rectifier is rewired to a standard Darrah electrical schematic with the following safety devices:
 Fast-acting DC Overload
Single Phase Protection
Thermal Overload Protection
Fan Fusing
Diode Fusing
Control Fusing
Rectifier can be wired for either inboard or remote control.
Rectifier is full load and heat tested and shipped complete with an electrical schematic, operating instructions and bill of material.
Rectifier is backed by a one-year warranty.
RESOURCES 
Reconditioned Rectifiers Flyer
Applied Filters