Power Conversion Solutions
Air and Water Cooled Power Assemblies- AC Controller, Diode and Thyristor Bridges, 4 Quadrant Bridges
Darrah manufactures a complete range of heatsink assemblies designed to integrate into you new or existing power systems. Available as AC Controllers, Diode and Thyristor Bridges. Darrah assemblies mount easily within your cabinet and integrate with various control systems.
Main Features
- "Ready to use" designs resulting in reduced time to market.
- Compact Designs enable users to mount in existing, standard industrial cabinets.
- Flexible design approach covers multiple Power Levels
- Various Voltage levels available.
- Modular approach allows for ease of paralleling for higher power requirements.
- 6 Pulse & 4 Quadrant Re-Gen Bridges
Typical Applications
- New or Retrofit Markets
- Industrial Drives
- Conveyors
- Traction, Trackside, Auxiliary and Main rectifiers
- Mining
- Steel Mills
- Excitation
- Hoist & Cranes
- Heating Control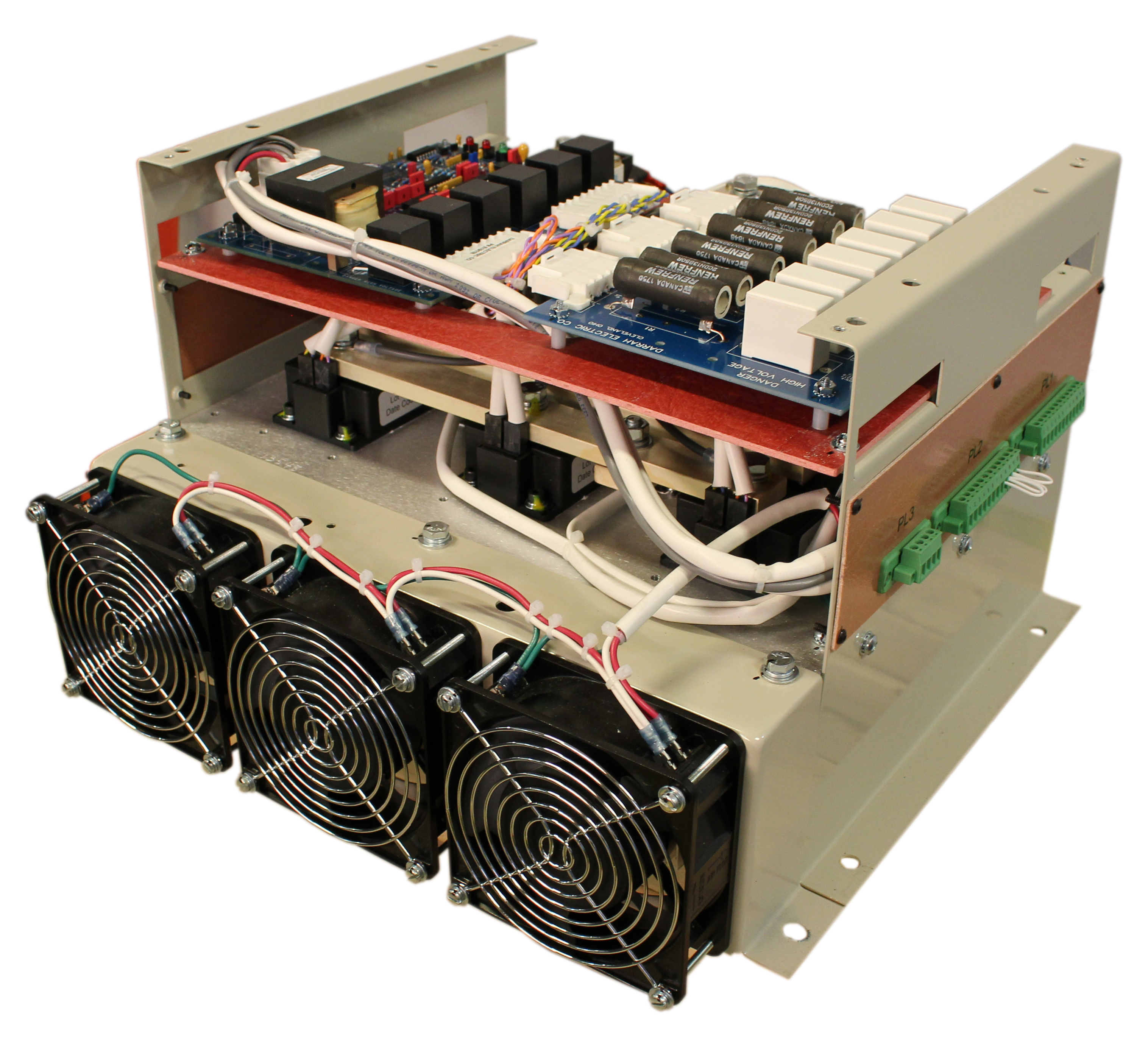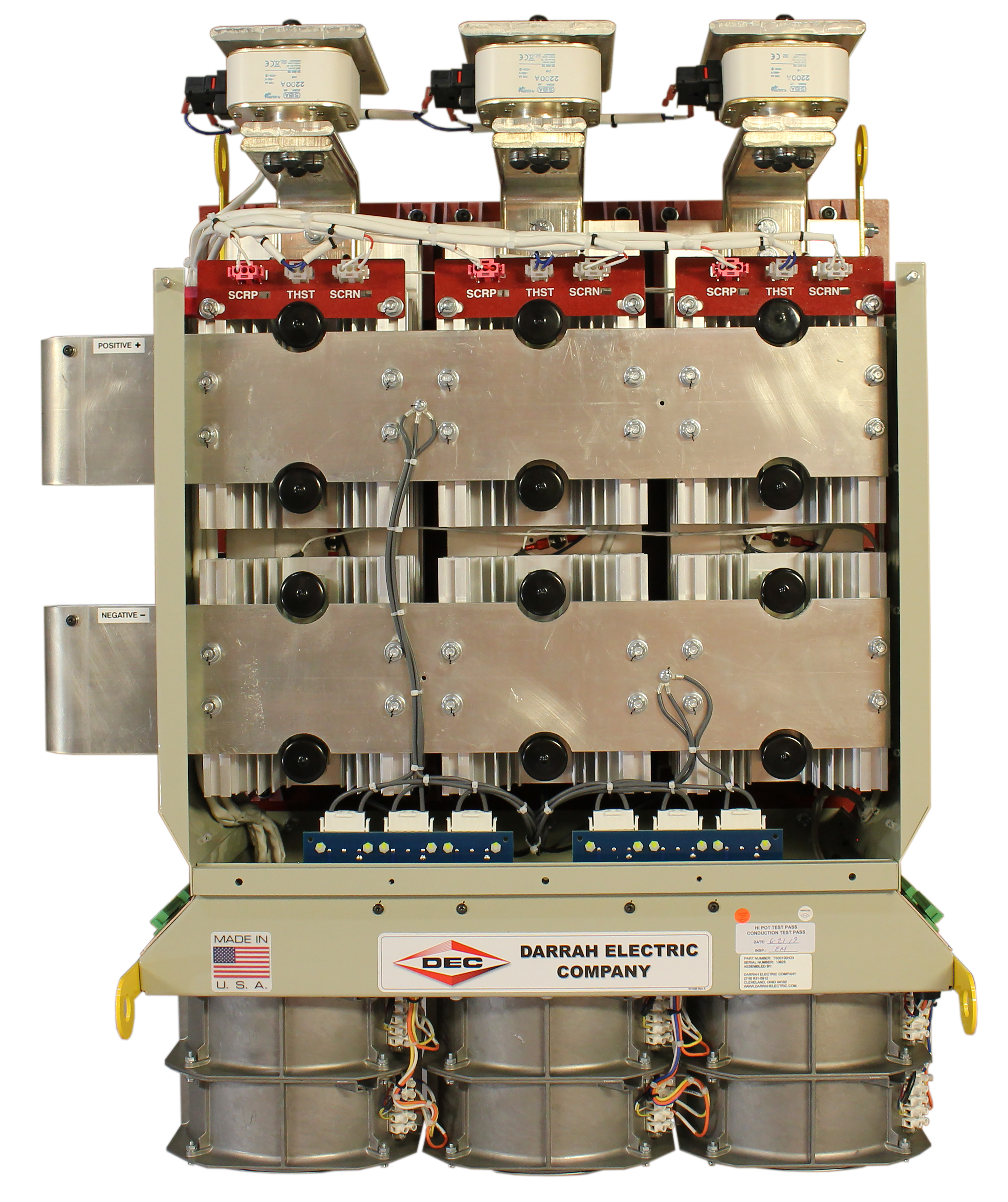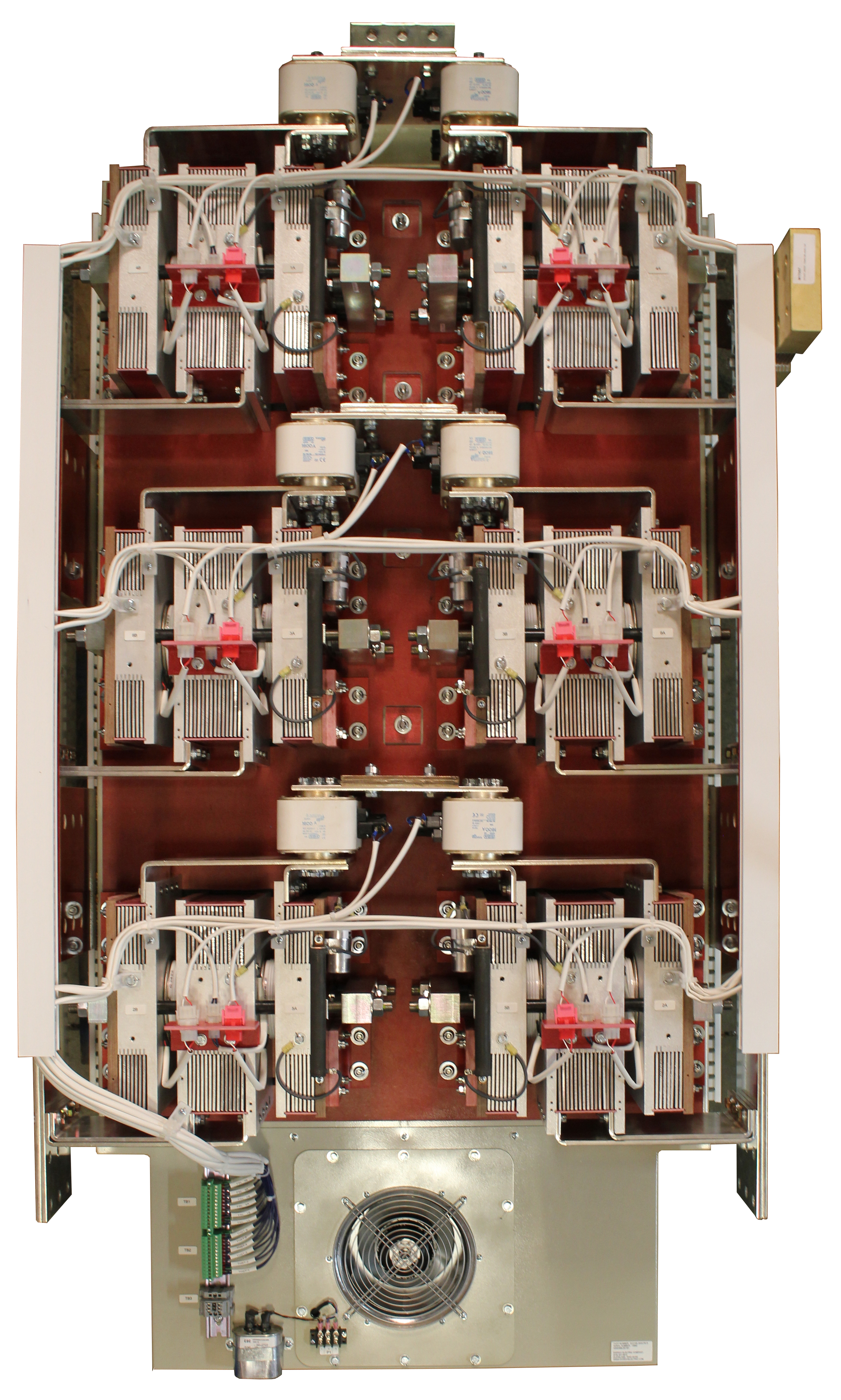 400A Thyristor Module Bridge                          2500A Thyristor Bridge                                     3200A 4Q Bridge
To accommodate non-standard requirements, we offer complete custom designs from the ground up or minor modification to already proven designs.
Contact us to see how we can help with your power systems at 216-631-0912.