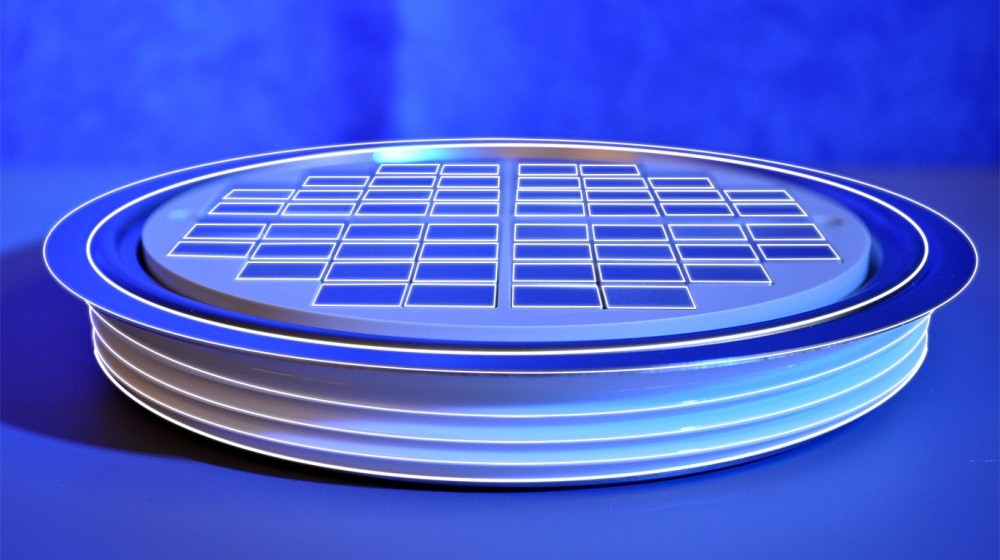 Dynex Semiconductors, released a press release announcing a significant industry-leading achievement: the innovative delivery of the world's first hermetic, dynamic load-balancing, Press-pack IGBT.
Mr Clive Vacher, President and Chief Executive Officer commented, "The design features of the new Dynex Press-pack IGBT deliver market-leading performance and reliability, even in the most extreme conditions. This product is unique in the marketplace. It incorporates the most technologically-advanced design of any press-pack in the world and will provide a new benchmark of performance in the industry. Furthermore, it is designed for a wide range of customer applications: it will not only provide a more effective solution to existing and new-design press-pack based systems but also open up new industries to the benefits of switching to press-pack technology."
The Dynex Press-pack IGBT range offers the following advantages over traditional press-pack IGBTs:
1. Dynamic load balancing, ensuring uniform contact pressure for optimum current sharing and reliability.
2. Mechanical overload protection.
3. Suitability for use with standard pressure contact device clamps and heatsinks.
4. Compact construction for market-leading current density.
The Dynex Press-pack IGBT range is based on a flexible, scalable design, making it straightforward to produce devices with a variety of contact diameters, current ratings and IGBT: FRD chip ratios. Dynex's chip design and in-house fabrication capabilities make it possible to tune chipsets to specific applications. Dynex Press-pack IGBT devices are now available at a variety of power levels up to 3000A at 4500V, making Dynex the ideal partner for both new and existing designs. Further growth up to 4000A and beyond will be available later this year.
For more information about Dynex Semiconductors please contact Darrah Electric.