Dynex IGBT Modules
The acclaimed DIM (IGBT High-Power Modules) are robust and work with high reliability at any temperature condition from -40/-50°C up to +150°C. They are offered in a range of 500A to 3600A at 1200V to 6.5kV, which enables them to function in different circuit topologies (half bridge, single switch and chopper) in various high power inverter power ratings.

Standard High Power Products
Superior Power Cycling with the latest IGBT generation die with minimized switching losses are key attributes. Great emphasis is placed on low inductance power bus bar designs so that the module can cope with fast switching transients such as those generated by next generation trench gate Igbos and SiC MOSFET.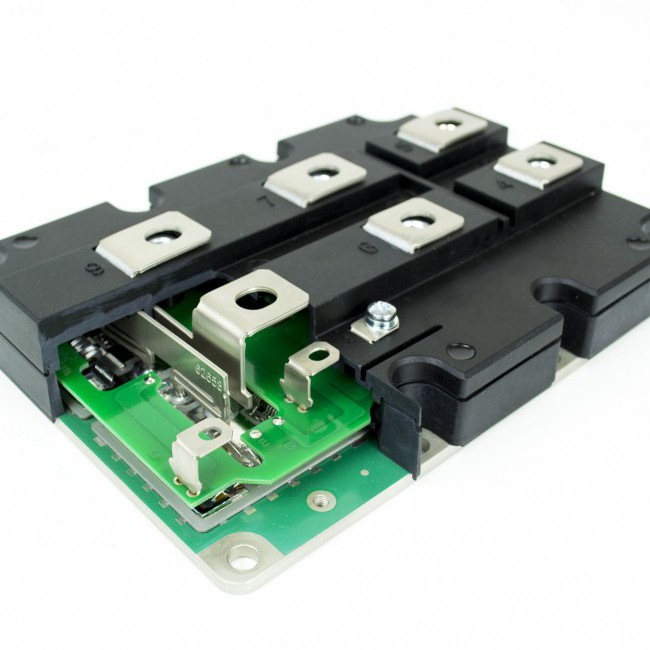 IGBT Modules Features
High DC stability via advanced edge termination design and passivation
High short circuit capability-wide SCSOA
Self-limiting short circuit current
Low switching losses
Class leading robustness
T(vj op) = 150°C
Low V(cesat) with positive temperature coefficient
AlSiC Baseplate for increased thermal cycling capability
Package design with CTI > 600
Isolated base plate
Darrah Electric Company is an authorized distributor for Dynex. Click here to see our inventory or call our sales for lead times or questions at (216) 631-0912