Darrah Electric Co provides various ratings and configurations of DC test fixtures to suit your requirements.
Please contact the factory directly for more information on what we can provide.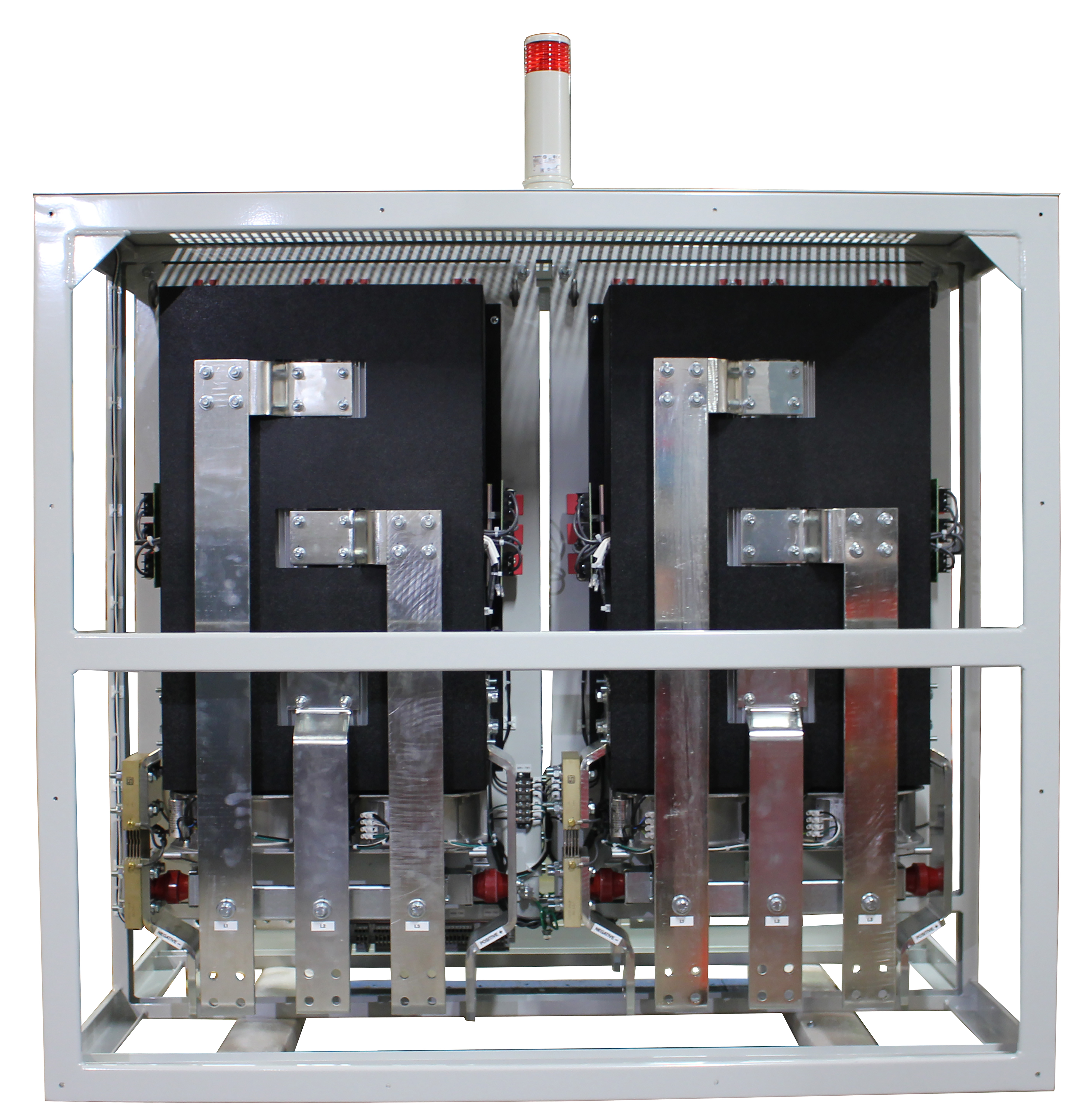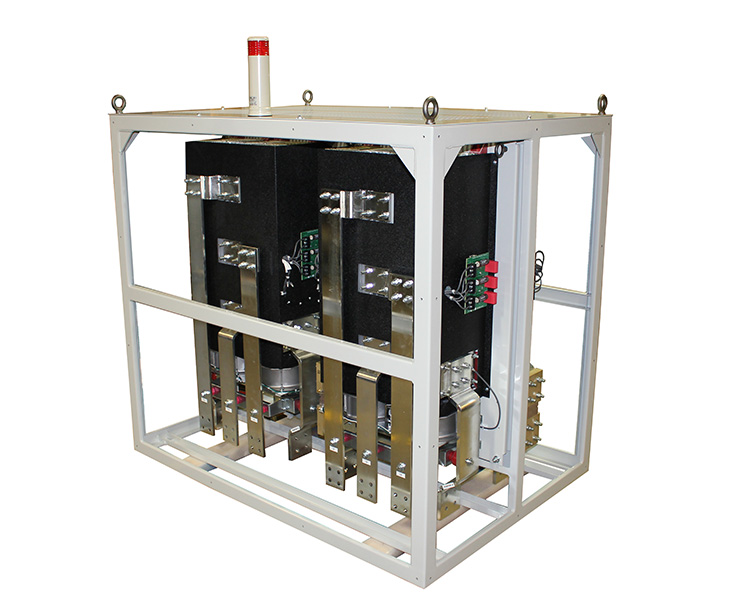 Custom Test fixture comprising of 4 x 2000ADC -480V Diode bridges in a compact enclosure.
Ratings:-
• Each Bridge is capable of 2000A DC with forced air cooling
• Individual DC Shunts
• 115Vac Fans
• Bottom cable entry/exit
• Prewired for remote Voltage and Current metering (Local metering Available)
• Operational light on top of cabinet
• Optional Casters available
Contact us to help suit your requirements.