ABB's new 1200V LoPak IGBT Modules
The new 1200 V LoPak modules carry the same DNA for high reliability and robustness as the entire family of Hitachi ABB Power Grids' high-power semiconductors.
Features LoPak 1200 V power modules
- Special treated Cu-baseplate, controlled bow and reduced airgap to heat sink
- Spacers for substrate solder, homogeneous solder thickness and less delamination
- Press-fit auxiliary connections, press-fit auxiliary pins allow a solder-free connection to the gate-driver PCB
- Copper wire bonds for high current terminal and substrate inter-connects
- Maximum junction temperature of 175 °C
1200V Product Availability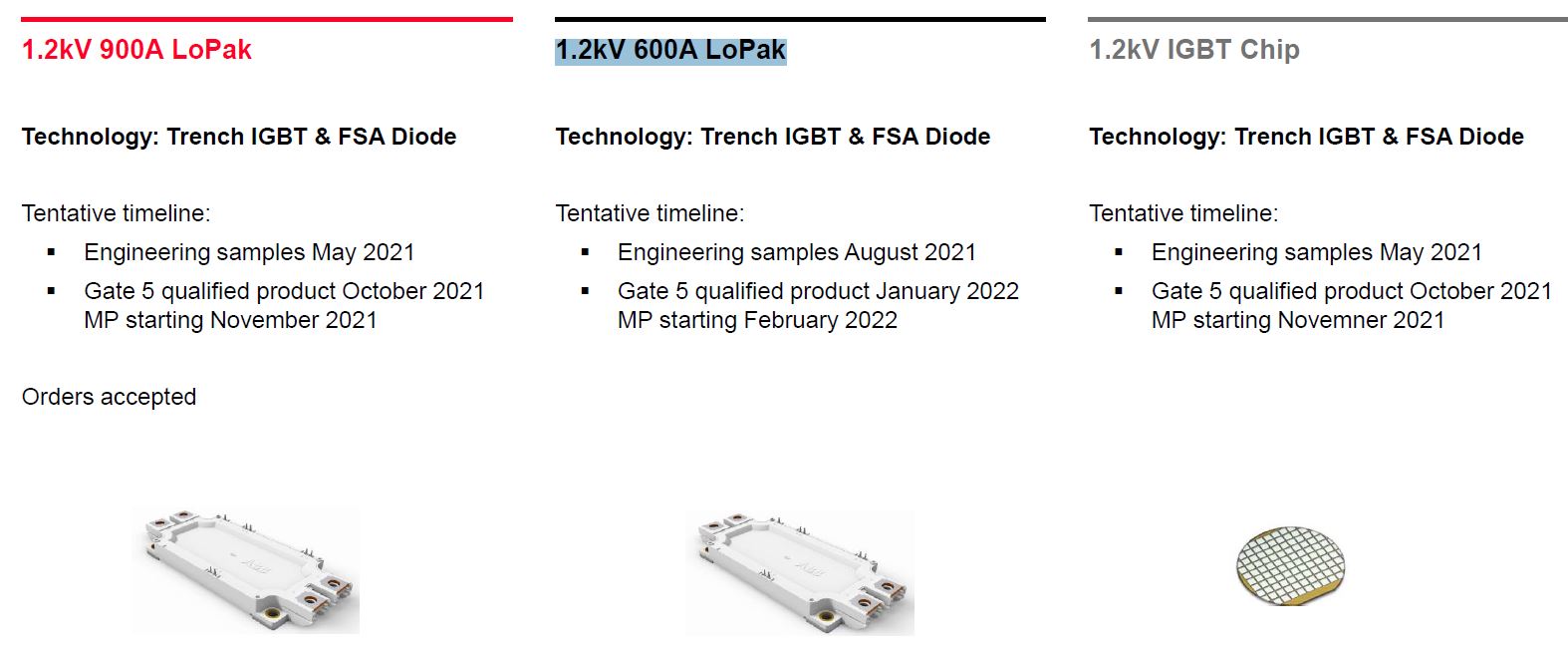 Click below for Data Sheet
New LoPak for 1200V applications
Darrah Electric is a Value Added Reseller of ABB Semiconductors.
We offer full product and application support with extended warranty options.
Click here to see our inventory or contact us for samples, lead times and/or pricing at (216) 631-0912.