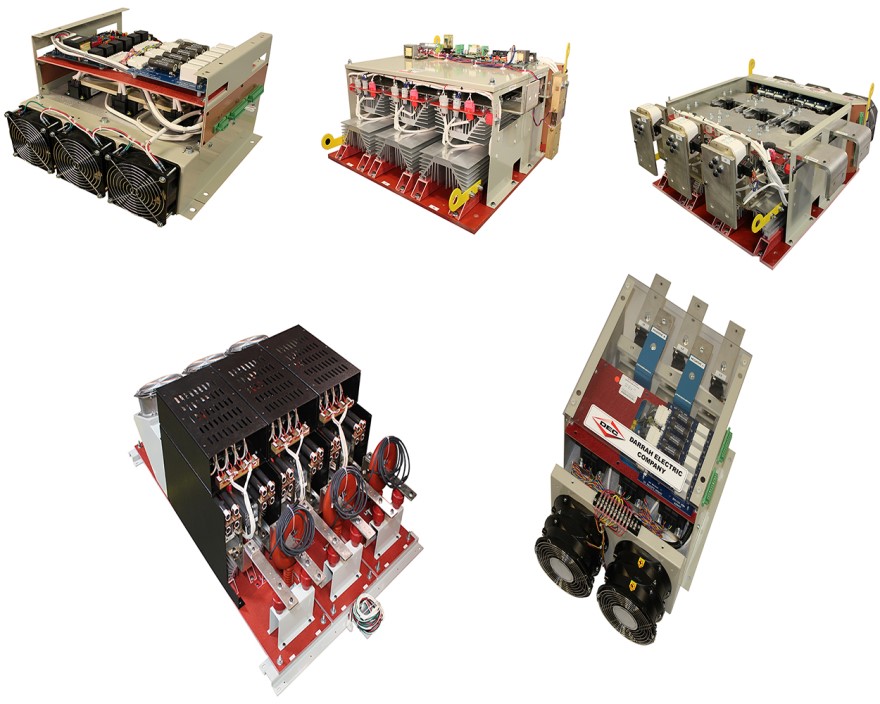 Three Phase Bridges
Darrah Electric Company offers a wide variety of Semiconductor assemblies from standard off the shelf to completely custom solutions. In many cases, if complete assemblies are not available in stock, components are available for quick solutions and delivery.
Find a standard or custom heat sink assembly in our full line for all common circuit configurations, including Diode/Rectifier, Thyristor/SCR, and IGBT circuits. Our experience with our product lines and the products we distribute allow us to offer practical and economical solutions to our customers so you can find the perfect heat sink assembly for your specific needs.
Darrah engineering provides full 3D assembly drawings along with thermal calculations with our quotations. All heat sink assemblies are 100% tested prior to shipping. Full load testing with thermal data capture is available upon request for prototype or production products.
Features:
- High Power Thyristor Pucks.
- High Efficiency Heatsinks
- Forced Air Cooling, optional redundant cooling available
- RC Snubbers
- Thermostats, one per phase
- Fully Integratable
- Optional Fusing
- Optional CT's
- Optional Firing board
Typical Applications
- DC Drives / Motor controls
- Field Excitation
- Regulated Power Supplies 
Darrah A6 Thyristor power Assembly
Darrah A8 Thyristor power Assembly
Applied Filters