Indirect Water Cooled
Indirect water cooling refers to SCR Contactors that isolate the welding voltage from the water cooling.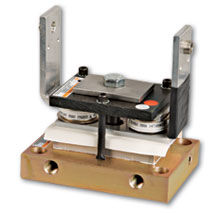 Darrah currently offers three types of indirect water cooled SCR Contactors. All three types have the same water cooled chill block, but offer different bus tang or power connections. Cooling blocks are available in aluminum or copper. 
Applied Filters