VS1000B
This item is currently out of stock, to contact us for lead times please reach out to us directly at (216) 631-0912 or email us.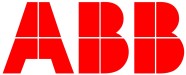 ABB Semiconductors
These voltage sensors use the new ABB 100% electronic technology (the magnetic circuit and Hall probe are no longer required).
The voltage to be measured is applied directly to the primary terminals of the sensor.
They are specially designed and manufactured to meet the latest Traction standards.