PM150RL1A060
This item is currently out of stock, to contact us for lead times please reach out to us directly at (216) 631-0912 or email us.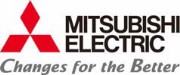 Mitsubishi Electric
Mitsubishi Electric Intelligent Power Module
FEATURES
Inverter + Drive & Protection IC
a) Adopting new 5th generation Full-Gate CSTBTTM chip
b) The over-temperature protection which detects the chip surface temperature of CSTBTTM is adopted.
c) Error output signal is possible from all each protection upper and lower arm of IPM.
d) Compatible L-series package.
• 3φ 150A, 600V Current-sense and temperature sense IGBT type inverter
• Monolithic gate drive & protection logic
• Detection, protection & status indication circuits for, short circuit, over-temperature & under-voltage (P-FO available from upper arm devices)
• UL Recognized
Application
General purpose inverter, servo drives and other motor controls