DC Power Supplies
Darrah Electric Company manufactures a full range of high current D.C. power supplies for use in the metal finishing, laboratory, and industrial markets.
Darrah power supplies are available with either Air or Water cooling in D.C. output ratings to 50,000 Amps, up to 1,000 Volts D.C. All standard input line voltages and frequencies are available.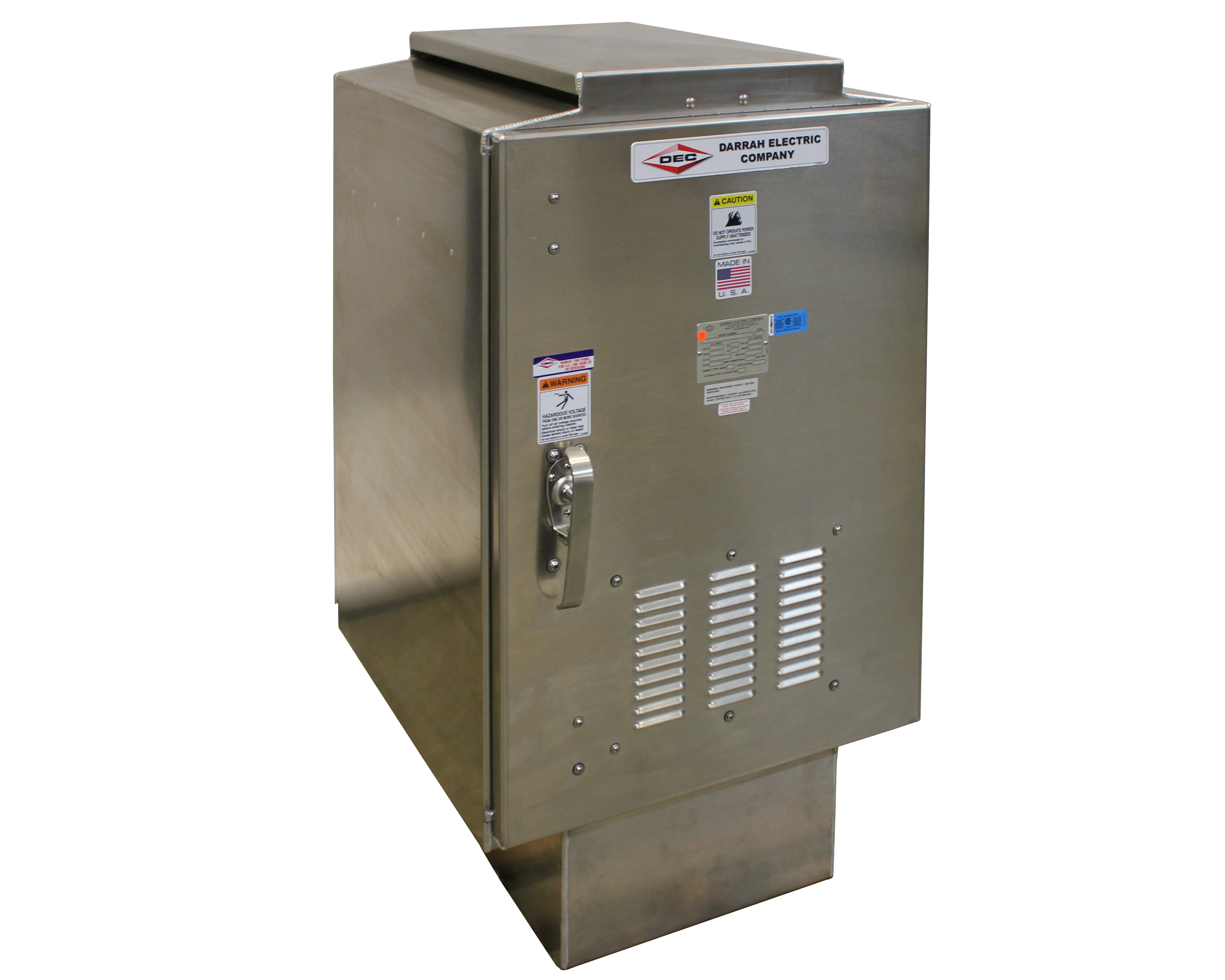 Darrah D.C. power supplies are engineered to meet specific customer needs and specifications.
Choose from all popular types of D.C. output control:
SCR Controlled Plating Rectifiers
Regulated and Non-Regulated D.C. Current and Voltage
PLC Interface Controls for Customer Systems
Tap Switch or Stepped Selection 
Models are available in 6 or 12 pulse designs.
Ampere time meters, timers, ramp controls, and ripple filtering are just a few of the popular features available.
Design considerations are given to environment, duty cycle, size,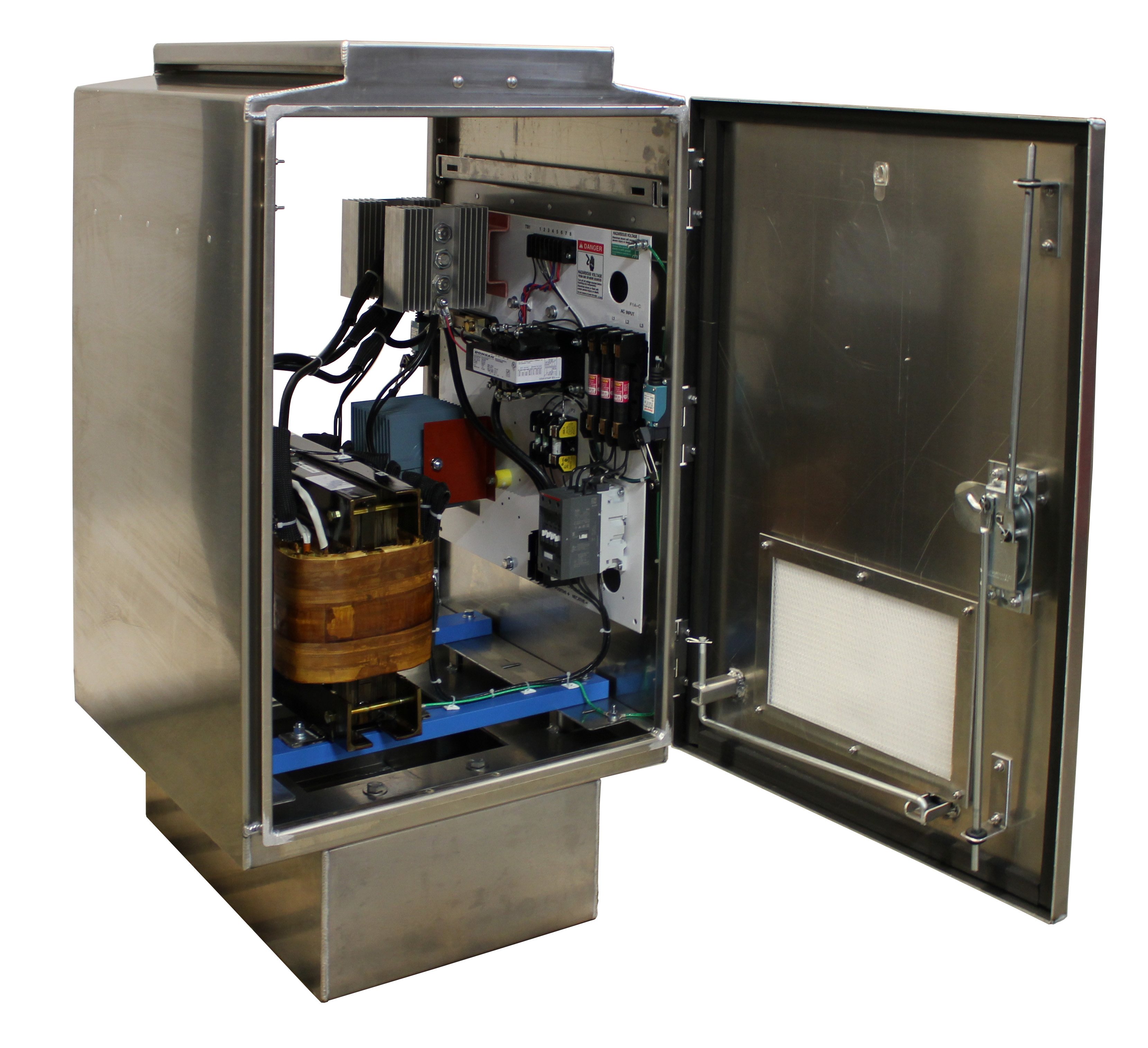 and control. All models are designed for continuous operation and often located in harsh or corrosive atmospheres.
Links
Programmable Controller for Plating Rectifiers   
Water Cooled DC Power Supplies
Resources
Air Cooled Plating & Anodizing SCR Controlled Rectifiers Flyer
Water Cooled Plating & Annodizing SCR Controlled Rectifiers Flyer
Water Cooled DC Power Supplies Flyer